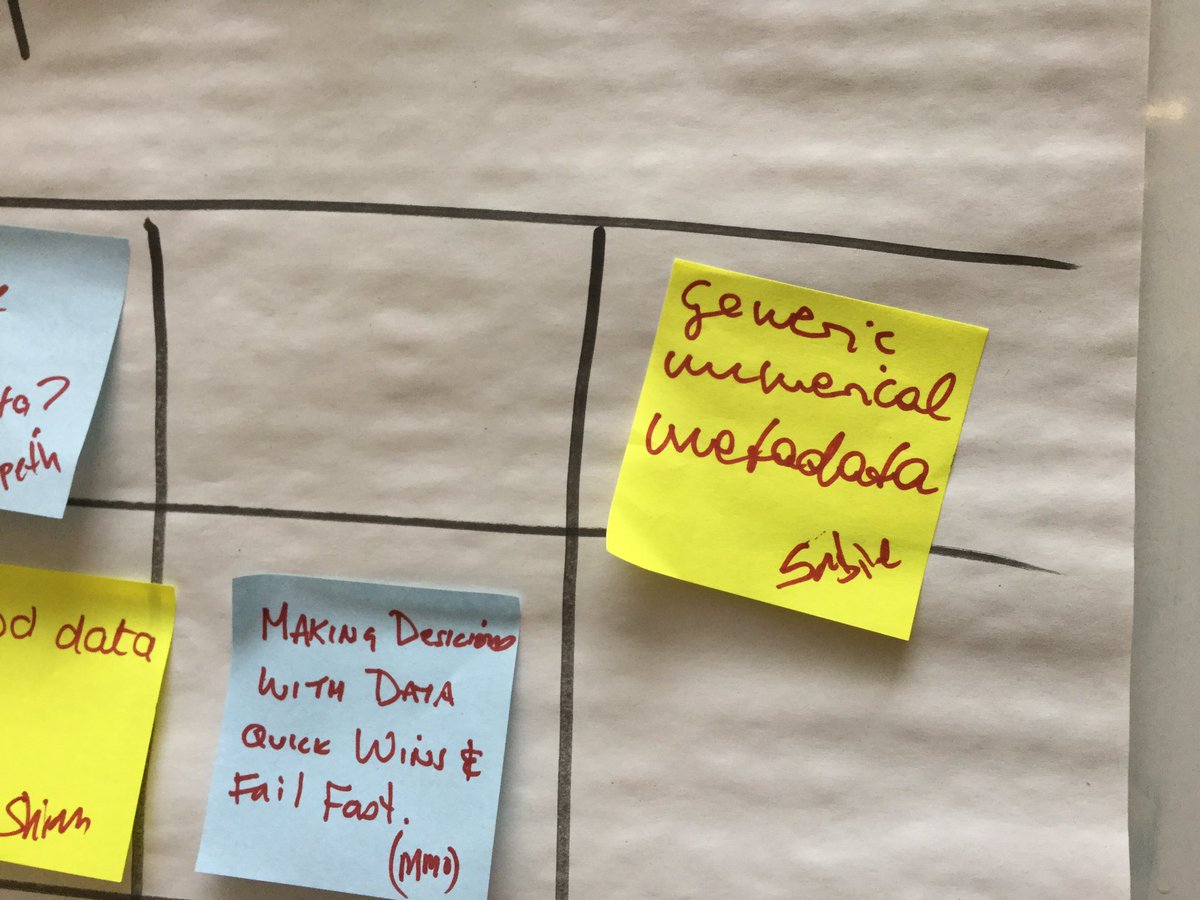 OpenDEFRA with openDATA in openCULTURE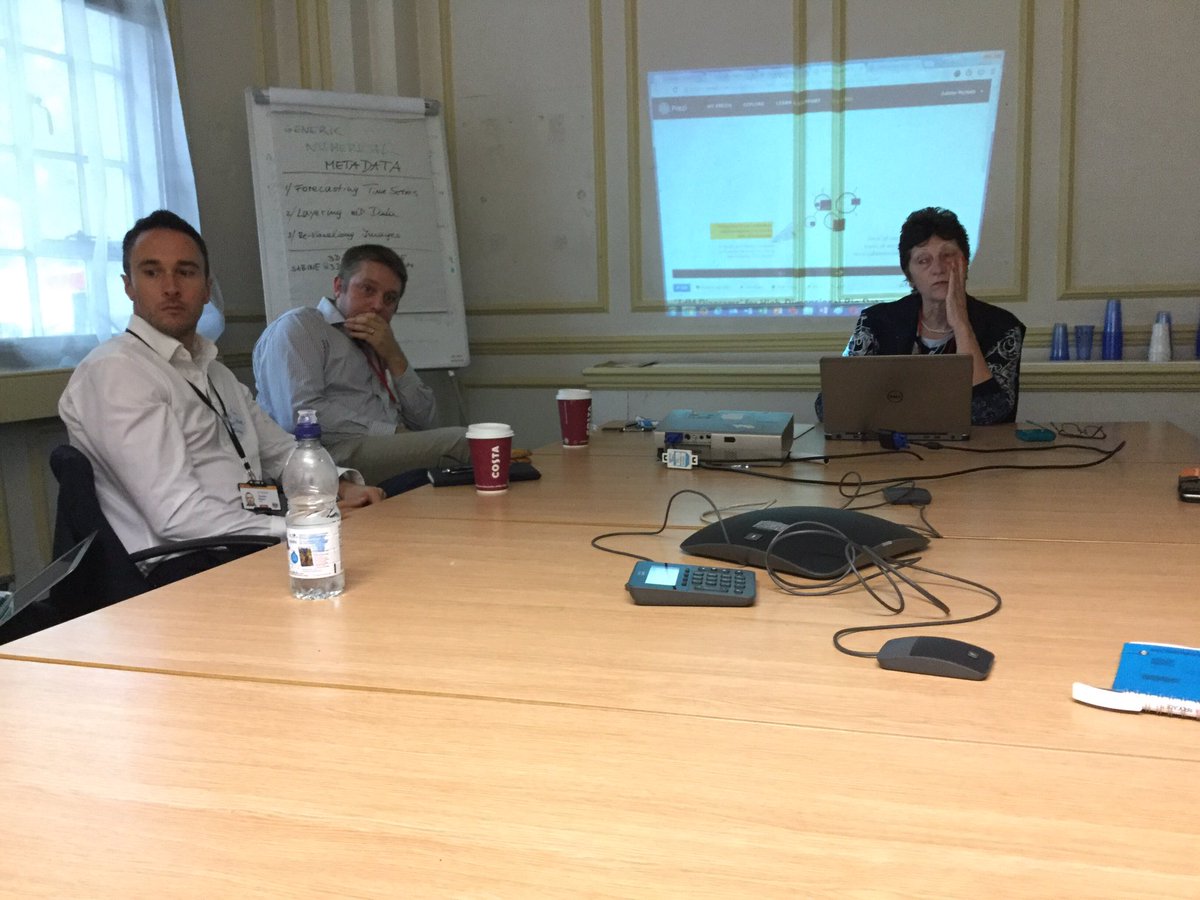 was about valuing data, life, knowledge, understanding, insights and internet over money. At least that's why I loved it. Here's a nice official report about this very special 'data market' event.
Subsequently, the internet helped me discover more about the remarkable people I met – in real and / or virtual life:
Co-creative inspired doodling on big and small post-it notes is on the agenda during a month of 'firebreak'.
What can I contribute? Let me count the ways:
My holistic systems approach loves tackling complex systems and find the

patterns that connect

. Our first discussion clarified 'vertical strands' of thinking into INPUT, PROCESSING, OUTPUT and

OUTCOMES

.

INPUT Preparation is necessary for

Search / Selection Criteria to satisfy 

'findability';

Data

Base

Selections for matching

'areas of interest';

Data

Set

Investigations for gaining

'knowledge from analysis'

and

'insights from visualisations'.

Investigating Data

Base

SELECTIONS is needed for

human exploration [analysis, visualisations, joining dots]
machine processing [number crunching]

Data

Set

 INVESTIGATIONS are facilitated by

'

Mega Lists

' of Sorted File Names with Thumbnails of File Formats
'

Meta Views

' of word clouds and other visualisations or infographics
'Data Profiles' of

Series

of

Individual

Sets

layered sets into Uncluttered Diagrams for prioritisation, comprising inter alia:

IT

Descriptors

File format and size

Verbal

Descriptors

Source / Owner / Department [Category]
Type [Text / Numbers / Image / Presentation / Data Base / Sound / Video / Link]
Title / Abstract / Exec Summary / Index [Facts and Figures]
Unstructured

text

[Report / Briefing / Bill / Regulation]
Structured

numbers

[Time Series / multi-dimensional Data / Image / Scan [Statistics / Measurements]

Verbal

MetaData

Tags [Descriptors]
Keywords [Contents]
Categories [Departments]

Numerical

MetaData

derived

from

structured

Time Series, multi-dimensional data and digital images

Classification Codes

attributed

 to sort and rank 

non-structured

data.

Purpose

Reference / Standard / Expert [Policy]
National / Regional / Local Context [Strategy]
Internal / External [Ready for Publication?]
Private / Public [Who needs to know?]
Free / Price / Subscription [Can we afford to let it be free?]

My Concept of Smart Knowledge Portals to facilitate the study of structured data with software lenses as a new tool of investigation:

My Software Inventions that comprise a generic tool and three generic methods:

My familiarity with small and large group processes and appreciation of co-creativity

My fascination for new communication methods as exemplified by sketch-noting
My love of exploring cool new software such as SoundCloud and the Trello platform.

 
Long Live the Ideas behind the
Government Communication Services (GCS) propriety
in social and digital media guidance – above all: COMMON SENSE!
Related articles