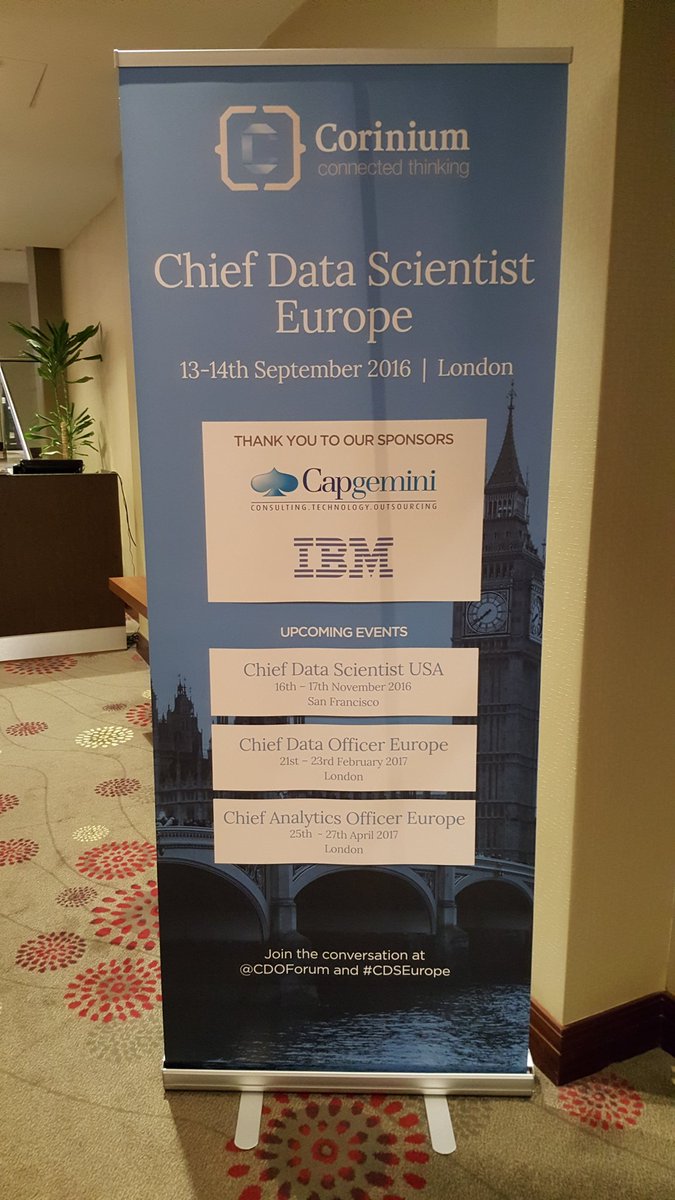 I have called myself a 'passionate and compulsory networker', connecting ideas, people and computers long before the internet was born…
In the age of Twitter and LinkedIn I have learned "Publish, don't Send" from 'white hacker' James A Cattell and thus write 'link language' to refer to longer texts.
After Mark Wall's excellent presentation on 'outthinking' and Cognitive Business @ IBM, I learned about IBM Watson. Nice after recently indulging in Sherlock Holmes movies!
Insights into the business language of data Officers, Analysts and Scientists were most fascinating:
e.g. people advocate 'predictive analytics' – while I have one method for

'predicting'

/ projecting or forecasting time series
and another one to

'analyse

visually' by layering multi-dimensional data – with added functionality for 'prioritising visually' besides adding new metrics.
These are the most recent links to my 'uncluttered diagrams' that would add 'visual value' to any set of numbers in a spreadsheet:
All in all, Big Business Data seems to be 'customer footprints' after and before potential sales. [when will you gimme your money?]
Very Big Science Data, however, is about 'envivonmental imprints' that translate 'phenomena' into 'data' via human-made technologies. [are we putting clouds into boxes?]
Light, Time and Money are common denominators. Hence I've always wanted to juxtapose Climate Monitoring Measurments with money supply data from Central Banks. But my beginnings were destroyed by some anonymous geek at London Metropolitan University… 
Now I voiced these concerns after Nuria Oliver [who wrote her PhD about Perceptual Intelligence!] talked about Big Data for Social Good. She works at Telefonica and Tesco was there to join this public spirited thinking!
Have Governments betrayed us so much that only 'too big to fail corporates' will run our world? After all, as IBM Partner I'm invited to sell Global Financing…
Vodafone have tricked me into topping up by £30 by promising an extra £20. However, now they're telling me I need to spend them in the next 7 days…
Accelerating the spending of money for more and more 'little people' and SMEs to stumble financially, while Police hold on to my other phone, as I've been trying to protect children from abuse!?…
Has the wisdom of insecurity of income and work place been replaced by the chaos created by making money out of money [deadly sin in Islam and verboten in most philosophies and religions!] in our dishonest money system?
It appears that this dishonesty has led to legalising institutionalised criminality… Not to use the statistics from half of the local authorities and not to get explanations seems like an embarrassing beginning…
Speakers from Lloyds of London as well as Lloyds Banking Group contributed to the debate. After all, financial data provides the only 'security' there is in data… But 'business value' perpetuates making money from money and forgetting that, once upon a time, money was invented as a medium of exchange!
Now my way of uniting time and space conceptually on-screen can bring help! But we need not only the platform with the tool but also 'domain significant' data!
Perceptual Intelligence and Cognitive Business are promising concepts in the minds of individuals in influential corporations!!!